Reitze Project Consultancies (RPC)
A Business Consultancy Service Seated predominantly
in the West of China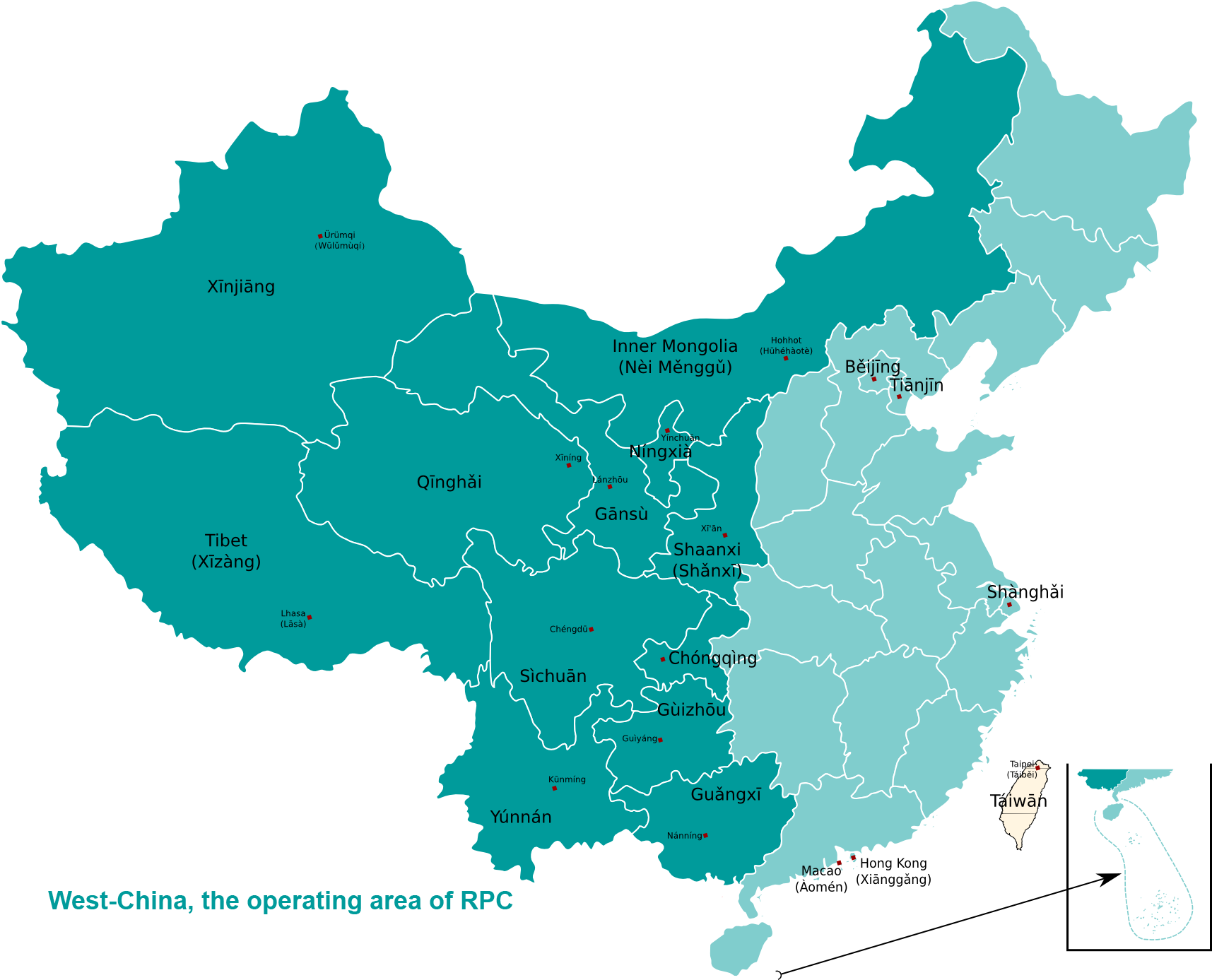 RPC has been operating as Consultant in Western China since 1998 and has gained incisive insights, experience and expertise, especially in this part of the Country, which accounts for ~70% of the landmass of China.
RPC is ready for contributions to overcome missing knowledge of foreigners  beyond the common prejudices  and to mediate understanding of how to fare in this clime of China  and how to gain and manage  business and investment opportunities with -eventually -interesting returns. Welcome, Home is initializing  the invitation to familiarize viewers with such opportunities.
Foreigners from those parts of the Globe offering – basically -only one resource for living and earning will learn to  see here that the vast territory of China's West is sporting  a large array of opportunities for business, once they have mastered engaging in language, towering culture/history and the fantastic, also impressive geography of the West of China. With exception made to the cities proper of Chengdu and Chongqung in the West of China, foreign WFOEs abd JVs may, in turn, be able to contribute to a gradual modest internationalization of their places of operation  in the, otherwise, rapidly further globalizing World.
RPC also achieved to maintain its liaisons  in Europe. Hence, where contacts to institutions and companies in Europe are helpful for Chinese companies, our service bears a helping hand to inform on chances, and mediate business opportunities to Chinese customers.
Moreover, RPC  provides hands-on support for the investment, and the establishment cum operations of Chinese enterprises, for the handling of trade activities, as foreseen by the  customers.  RPC thus endeavours to  contribute to a smooth realization of Chinese projects in EU.