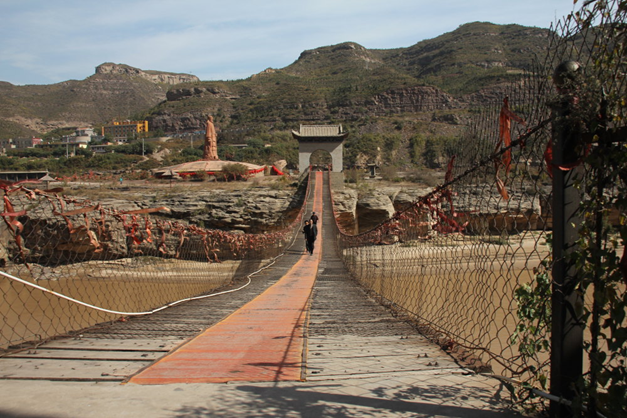 RPC's Whereabouts and Business Approach
Dr. Klaus Reitze, is owner of Reitze Project Consultancies (RPC), who  established his  Consulting Service for China 1998 in Germany. He operates essentially, however, from  Xi'an/Shaanxi Province in Central China.
Dr. Reitze studied law and political economics in Freiburg/Br., Bonn, Saarbruecken, Salzburg, majored in law (2 State-exams), worked as attorney at law for some years. Thereafter, attracted by issues of business administration, he turned to industry. He worked in policy and line units of a multinational company (MNC) of electrical/electronic industry, became manager in consulting and decision-making positions (commercial side) , which involved several  assignments abroad. The last long-term delegation led him to Baoji, Shaanxi Province, China (GM of a Sino-German Joint Venture).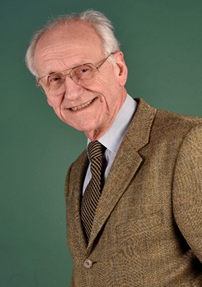 After more than 26 years of successful managerial activities in the MNC, Dr. Reitze retired from his employer to open the consultancy service of RPC.  He took his lessons during the process of practical approach to specialties of  a consultancy service in the geographical centre of China. The membership in the German Chamber of Commerce in China (GCC) was and is still meant to bridge still missing links for an advanced  understanding of customers and administrative regulations  of the country. Otherwise, practical experience taught RPC best practice for consultancies on the spot.
Inversely, RPC's Consulting Service is also there to usher Chinese companies, to the EU-environment. To facilitate this goal, RPC joined the "Association for Small and Medium-sized Companies in Germany (BVMW)" as early as in 1997.  BVMW was instrumental with advice regarding business policies and logistics  in Germany to provide potential for a smooth and successful navigation in Europe. Dr. Reitze lately also joined the international business Network of BNI (particularly, its Chapter Ortega in Forchheim, Frankonia) to deepen opportunities of an intense and targeted networking  in Germany and abroad.
With the firm intention and devise to creating "value for clients", the Consulting Service grew consistently in line with his quality approach to work.  Satisfaction of customers encourage RPC  to carry on with his service.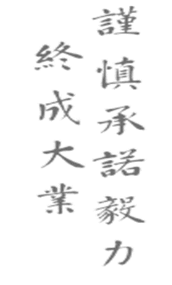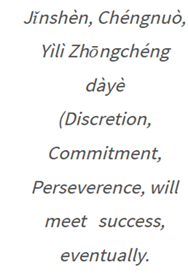 RPC's Perceptions on Creating Values for Clients
With the RPC slogan: Creating Values for Clients", RPC wants a pro-active attitude for co-operation  with clients. This attitude will imply utterly challenging "bridging" efforts, especially while
Focusing on urgent contemporary international economic and technological quality  targets  prepared to pushing forward the innovative project of industry.4 including, digitization cum AI  for technological and also administrative processes, in addition,
Accomplishing an efficient reduction of CO2 -turnout to efficiently relieve the country from most apprehended air pollution and uncontrolled haeting-up of our planet,and also
Reconciling local ethics with accepted quality paradigms of other parts of the World.
Since China's unparalleled upswing, the nation, but also other industrial countries, have so far been able to partly rein-in negative consequences or her economy. This applies also to some other countries.
All countries are yet bound to attempt an extension of their domestic markets and in addition install innovative process instruments to countervail lost working places by  innovative service capacities. The success of the technical/technological turrnaround  as above mentioned, will eventually hinge on the invention/creation of suitable, but also justified, new sercice professions/jobs and activities.
Their legitimate interests top the list of RPC's important responsibilities for both the extension of new markets in the country and the arrangement of new, viably organised new service activities . The devise of "Creating Value for Clients" is providing thus further evidence. And trust of our clients is an additional push for our work.
While taking an entrepreneurial and creative approach to our work, we are convinced to help clients to overcome any possible negative corollaries in connection with the impending, concomitant circumstances of industry 4.0 and of AI.
Eventually, tongue in cheek, our approach to work, implies an "Apollonian" view to ourselves and to our work. With such perception, we do not shun public views on the community of peers and on ourselves, such as portrayed in cartoons, tongue-in-cheek, as shown here.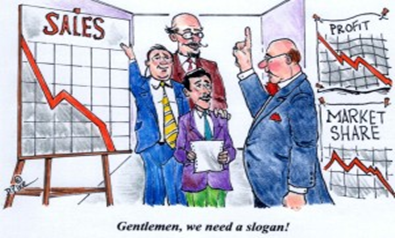 Our work is based on strict adherence to governing laws; and on personal integrity. It is part of our culture to convey, persuade and promote critical, yet co-operative views and concepts as an important part of our responsibility to create, next to innovative concepts, practicable and far-sighted solutions for clients.
Our approach may imply daring  ideas. They will, none the less, prove to be wholesome in the interest of clients and also of their contractual partners.
The powerful provinces of the East , Southeast and the South keep being "draught horses" of the country. Yet also the West of China (standing for ~70% of the county's landmass and for ~28% of its population) has, meanwhile, made remarkable strides for excellence in terms of infrastructure, economic growth and – in part –  also of internationalization.
Hereby the cities of Chengdu and Chongqing, ware revealing, each of them, very striking economic progress. Also the city of Xi'an has made impressive economic strides forward.The city has grown from position No. 19, earlier this century, to position 14 , now, among 31 provinces, as per her GDP.
With such thoughts some advanced EU- companies may feel attracted to share their acquisitions on "creativity" and "innovation" eventually in helpful ways with peers in China.